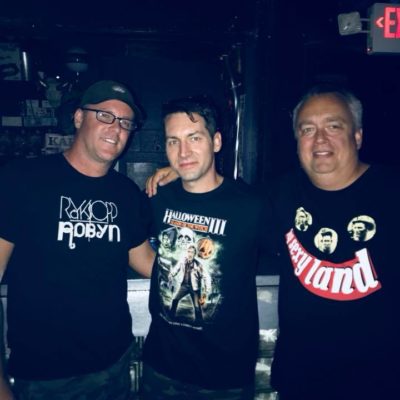 Past Present Productions and The New Beat Productions based in Houston TX started out as two separate promotors celebrating classic club 80's music in 2010.
PPP's first event was the "6400 Reunion" and The New Beat put on it's first concert with Synthpop Legendary act: Anything Box. It didn't take long for both groups to take notice of each other as both had the same goal in mind. To bring YOUR past to our present, celebrate the music we grew up with, and relive the Houston 80's club scene.
Both groups formed a partnership and have been a solid foundation operating as "PPP and The New Beat Presents" since then. Our home base venue is Numbers Night Club in Houston but we operate all over Texas with many venues.
Independent owners: Robert Ehlinger, David Spade and John Housman have a passion for music and continue to bring more classic acts to Houston for events and concerts that only PPP and The New Beat can provide.
We specialize in club reunions and concerts, especially one off exclusive shows that Texas has been fortunate enough to see thanks to the love of music we share as partners and the best of friends. Plus we are very hands on with our guests…
Since then we have formed a lot of friendships with our talent and have also grown into a booking agency for some of your favorite 80's/90's acts including: Anything Box, T-4-2, CCCP, MCL, Machine in Motion, DJ Patrick Codenys of Front 242 and many more. Shoot us an email for booking inquiries and have our talent perform in your city!
We invite you to join our mailing list and keep up to date on all of our events, and we look forward to seeing YOU at one of our many venues in the great state of Texas.
The 1980's were our favorite decade and we don't see why we can't still enjoy those great tunes and have a lot of good times along the way!
Like us on Facebook!